"Surviving Your Relationship Break-Up, Get Over Your Ex, Mend Your Broken Heart, Get Life Back on Track & Be Happy Again"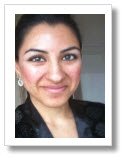 Advice From Uk's Most Exclusive Relationship Coach.
Getting over a broken heart & getting over the one your long to be with is one of the most devastating things you can ever go through in life.
The emptiness of not having the one you love is unbearable.
The feeling of loneliness is so extreme.
No one else could ever understand what it feels like unless they've been there.
I know, because I've have. And It was the worst 3 years of my life ever.
My Story: How I Got Over My Broken Heart
In my early 20's my 4 year relationship ended with the guy I was going to marry and spend the rest of my life with.
I was devestated and a broken person. It took me an enormous amount of time to get over the break up and it was the darkest time in my life.
When it happened i was very alone and isolated and become more and more withdrawn. He was my life and my future and i couldn't see a way of living my life without him in it. It feels weird for me to describe this as i have moved so far forward since that point its hard to realise that the person i recall in my memory was really me.
Bt it was and i shall never forget the pain i felt. The lonely night i endured, the teears i shed and the hollow feeling i felt in my stomach like my insides had been renched out of me. At that time there was not a bone in my body that knew or believed that these feeling would ever pass or that i could even imagine feeling happy again.
As life normalised, meories faded, pain eased into indifference and eventually back into happiness.but slowly one day at a time, eventually i did.
Years later after re-building my life single handedly from scratch again i can never forget those dark years of pain. The lonely nights i cried into my pillow hoping now one would hear.
I felt so alone. I had no one to turn to. No one i thought would understand. I was alone.
Today, years on I am a totally different person. In the depths of the darkest days on my life I manged to get a career that was to save me from myself. As things changed for me and I look back with happiness in who I am and the life i've forged for myself I will never forget those days and I will never want to know that anyone is going through that alone as I did.
I learn a lot from that experience.
I learn that I am a fighter.
I learnt that i am a surviver.
I learnt that if i could mange to get through that- i can get through anything.
I learnt that there was wisdom in that relationship ending.
I learnt that I should have trusted God more during that time.
I learnt God was there for me, helping me all the way, even through I was angry at him for my situation.
I learnt that i somehow manged in the deepest of depression I manged to build my life back up again, get a fancy job in a ftse 100 company and successfully complete my professional accountancy exams & qualify as an Accountant.
I learnt my mom was right- that time does heal.
I learnt that I could forget him.
I learnt I could be ok that he had moved on and got married to someone else.
I learnt that i was lovable & it wasnt my fault.
I learnt that i could be happy again.
Since then I have helped many people personally & professionally through similar experiences.
I wanted to use my exerience to help others.
I don't want you to go through what I did alone.
You dont have to.
"The 21 Must Do's Checklist to survive your relationship break up, get over your ex, mend your broken heart & be happy again" will be your must-have survival guide to get you through this dark time.
It is a practical checklist of the most essential things your HAVE TO know & do in order to get over your ex, mend your broken heart and be happy again (hence the name!)
This checklist is yours to download absolutely for free.
Download it. Read it. Use it.
Its a consolidation of everything that worked for me and the people i have worked with professionally to help them get over their break ups, over the last 5 years .
You can get through this. Let me support you.
Sabrina A.
Uk's Most Exclusive Relationship Coach.